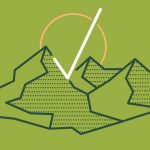 UFV is inviting all current students to share their perceptions and experiences of sexualized violence in an anonymous, online survey. The survey will be open from November 12-December 3 2019. Participants will be able to opt in to win one of 10 $50 UFV Bookstore gift cards.
The information collected in this survey will be used to develop preventive programming and to improve UFV's support services, including relevant policies and reporting processes.
This project is administered by the Student Life department and has received approval by UFV's Human Research Ethics Board.
For more information about UFV's Campus Climate Survey on Sexualized Violence, please visit http://www.ufv.ca/sexualized-violence-prevention/research or contact principal investigator Belinda Karsen, Coordinator Student Transition and Engagement, at Belinda.Karsen@ufv.ca or 604-557-4064.
For more information, contact Belinda Karsen at Belinda.Karsen@ufv.ca
12/04/2019