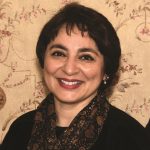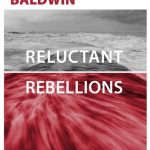 The Centre for Indo-Canadian Studies Announces its publication of Reluctant Rebellions: New and Selected Non-fiction by renowned author Shauna Singh Baldwin. The book will be launched at the Centre for Indo-Canadian Studies on Thursday, September 29th at 6pm. Book signing by Shauna will follow.
Please Save the Date in your calendars as all are welcome to attend.
About the Book:
In 15 speeches and essays written between 2001 and 2015, Baldwin brings a new perspective and voice to Canadian public discourse. Offering examples from her personal journey as a writer and a South Asian woman born in Canada, married to an American, living in the United States, and with strong ties to India, Baldwin transcends homogenized national identities and is an example of a truly global citizen.
"There are two grand themes in this collection of essays, both very relevant to stakeholders associated with our Centre for Indo-Canadian Studies," notes CICS director Satwinder Bains. "One is the reality of living as part of the South Asian diaspora, and responding to the dominant culture. The other is the importance of feminist viewpoints within this context."
From the first essay exploring links between the India's 1947 Partition and nostalgic and lived realities, Baldwin passionately engages with twists in life and logic. In the next, she explores the role of conflict on the page, then love as ingredient for storytelling, and love as the legacy of a Resistance spy. Whether she's exploring how to write in a time of terrorism and for whom, or comparing the power of one person to destroy or create, Baldwin is creative, edgy, critical, and never dull.
Addressing misogyny, Baldwin proposes feminine interpretations of epic tales. She tells us why names matter, asks us to remember a single word that can move us toward wholeness, and tells of the difficulties of using English to tell stories about people of non-Abrahamic religious origins. Finally, in the title essay, she calls to South Asian women who do not yet call themselves feminists, with words that resonate from her fiction: "I resist, therefore I am."
Baldwin says, "I am delighted to present these essays and speeches as a collection for your reading pleasure. May they inspire you to consider, discuss and reengage with our ongoing problems of post-colonialism, feminism and language. And then act for positive change."
Baldwin's first novel What the Body Remembers, the story of two women in a polygamous marriage in occupied India, received the Commonwealth Prize for Best Book (Canada-Caribbean). Her second, The Tiger Claw, the story of a Sufi Muslim secret agent searching for her beloved through occupied France, was a finalist for Canada's Giller Prize, and was optioned for film. Her third novel The Selector of Souls received the 2012 Council for Wisconsin Writers Fiction prize. English Lessons and Other Stories received the Friends of American Writers prize. We Are Not in Pakistan, her collection of cross-cultural stories was published in 2007. She is co-author of A Foreign Visitor's Survival Guide to America. Shauna has an MBA from Marquette University, and an MFA from the University of British Columbia.
The book will soon be available in paperback and ebook via Amazon. Copies of the book may also be purchased at the UFV Bookstore and other fine booksellers.
Media requests, inquiries or for book pre-orders:

Sharanjit.Sandhra@ufv.ca