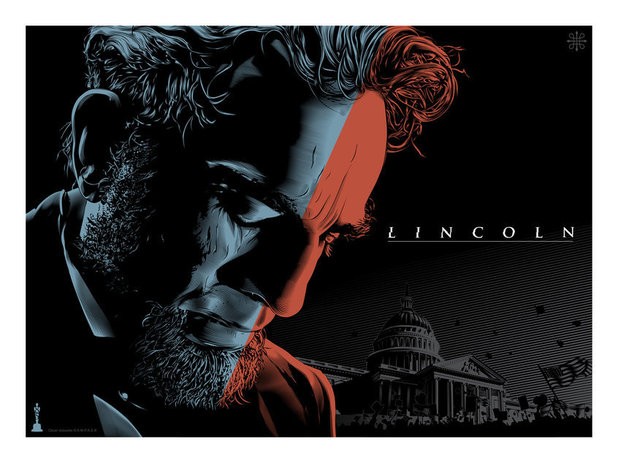 A UFV Visual Arts alumnus has been commissioned to do a screen print based on an academy award best picture nomination.
Jeff Boyes, who earned a Visual Arts diploma in 2003 and is based in Pitt Meadows, was commissioned to create a screen print representing the film Lincoln by The Academy of Motion Pictures and Sciences.
The project is a collaboration between Gallery 1988 in Los Angeles and the Academy.
"I was hired by the Academy to design a screen print for Lincoln," says Boyes. "One hundred will be given out at an art show in L.A. and 100 will be given out by the Academy."
Boyes and his former print media instructor Davida Kidd are both very excited about this commission.
Read more and see the print here:
http://www.theglobeandmail.com/arts/awards-and-festivals/the-award-for-best-oscar-themed-poster-goes-to/article8669652/
And here:
http://www.digitalspy.ca/movies/news/a457679/oscars-2013-academy-launches-best-picture-art-exhibition.html